Citizens of certain countries need to provide an address in the country's language to which the goods will be sent, besides the English address they initially offered.
Please note that your delivery request may not be received or processed if you don't provide the address in the language of the recipient country.
Any information from non-target countries will not be reflected. If your shipping country is not on the target country list, please provide the address you provided first if necessary.
[Target Country] China, Japan, Taiwan
Shipping is processed based on the English address. Also, English address and the native language address must match.

[ WONHO OFFICIAL FAN CLUB '(WENEE)' 2ND GENERATION MEMBERSHIP ADDITIONAL INFORMATION GUIDE ]
* Additional Information needed: Daum Fan Café Account / Gender / Date of Birth (YYYYMMDD)
* Please note that you must provide us with the Daum Account you first signed up with when joining WONHO's Official Fan Café.
* Upgrading your fan membership may not be possible if you fail to follow the instructions (e.g: giving us a wrong Daum Account, not completing the section within the deadline, etc), so please enter the correct information.
01. Daum Fan Café Account
1) When not linked to a Kakao Account (Daum Account User / Kakao Account User)
- Daum Sign-up 〉 My Profile 〉 Manage My Profile 〉 Check your Daum Account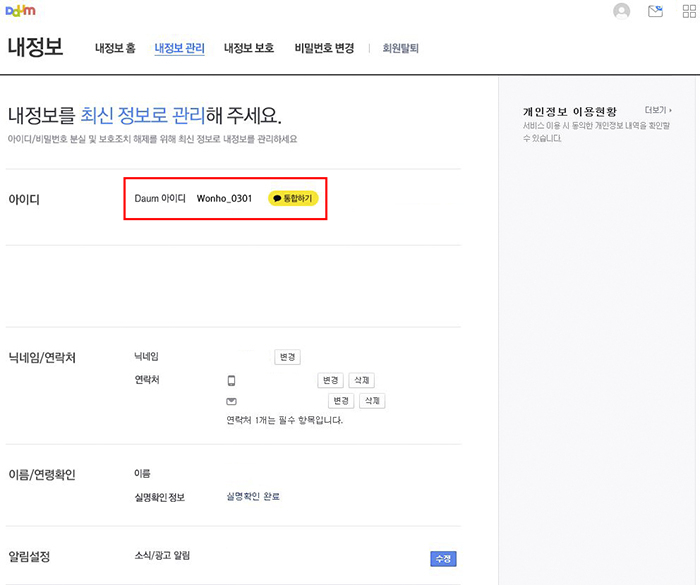 2) When linked to a Kakao Account
- Daum Sign-up 〉 Manage my Kakao Account 〉 Check the email with Sign-up Information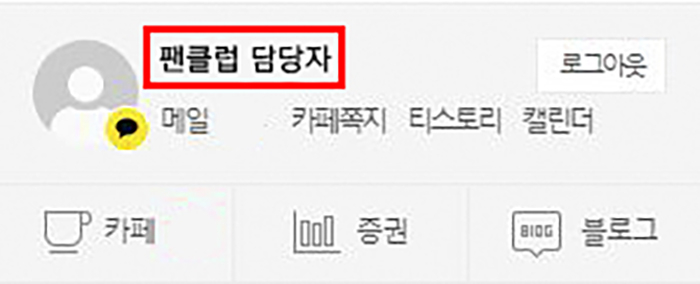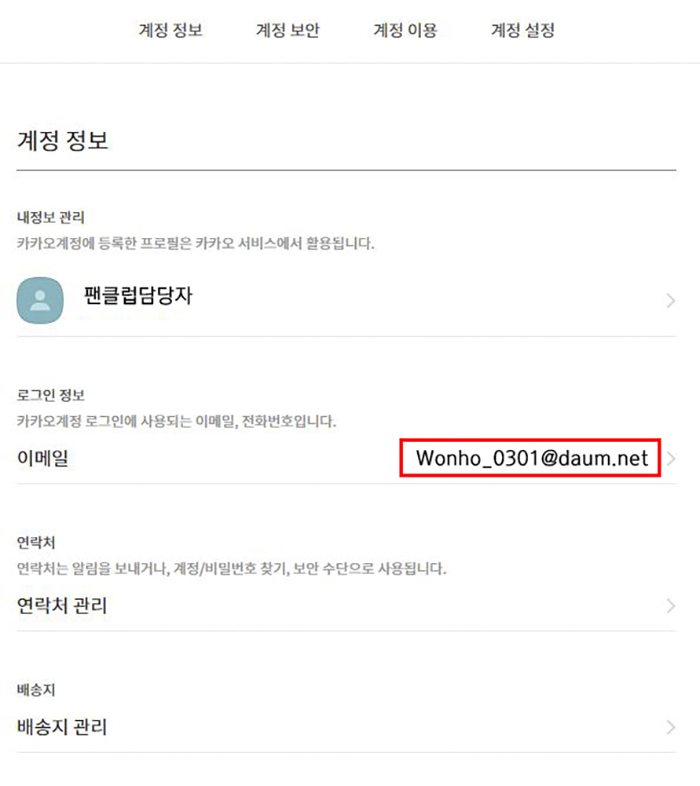 02. Gender
- Female, Male / F, M / Any of these forms are acceptable
03. Date of Birth
- Must be written in the form of YYMMDD (ex. 930301)
You can still input your additional information a week after the deadline of the recruitment, and any changes should be made within that period.
Given the guideline above, please make sure that you fill in the correct information.
Thank you.